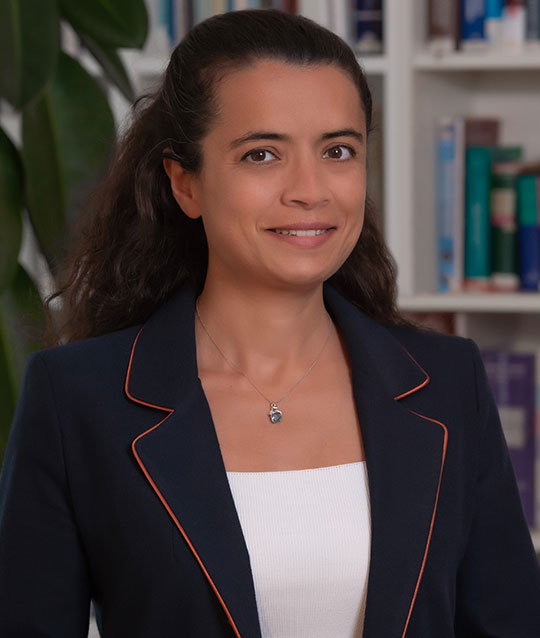 Özden Yüce Demir graduated successfully from Istanbul Bilgi University, Faculty of Law in 2002 and she attended a master's degree program in International Commercial Law at ILO's International Training Center in Turin, Italy. She is a member of the Istanbul Bar Association. She acts as a mediator and is also a Trademark and Patent attorney.
After graduating from Istanbul Bilgi University, she had continued with her LL.M degree. She has completed part of her Master thesis in the United States and her master thesis, due to being a unique source in the field, is published as a Book-Title: "Integrated Circuit Topographies in Intellectual and Industrial Property Law" ["Fikri ve Sınai Haklar Hukukunda Entegre Devre Topografyaları"].
Ozden Yuce Demir specializes in Intellectual Property Law, Corporate Law, Commercial Law, Labor Law, Consumer Law and represents her domestic and foreign clients before national courts. She has worked at major multinational law firms in Istanbul, which lead her obtain extensive experiences at international level.